YOUR GO-TO FOR COMMERCIAL KITCHEN SERVICE
Harold Snow Service Group is your go-to for everything related to the commercial food service industry.
- We sell new equipment
- Have technicians that install and repair
- Sell replacement parts
- Supply and install projects
Since 1943, we've been helping you keep your kitchen equipment running efficiently and reducing costly downtime. Our philosophy is simple: the best parts and the best people.
We use Original Equipment Manufacturer (OEM) parts and factory-trained service teams so that we get the job done right the first time and you don't waste unnecessary time and money.
---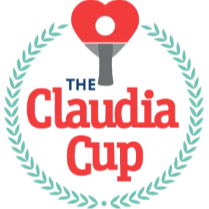 Supporting local businesses and charities is something that everyone at Harold Snow takes pride in. Since 2010, we have supported many local organizations and events to promote a happier and healthier community.
From Special Olympics and Easter Seals NL to the Canadian Cancer Society and local sports clubs, we are happy to step up to the plate and help out those in need.
---
EASTER SEALS NL
When Easter Seals NL started a Capital Campaign to raise funds for Newfoundland and Labrador's first fully accessible playground, Harold Snow was quick to jump on being the Platinum Sponsor for The 1st Annual Claudia Cup, a friendly Ping-Pong Tournament and fundraiser. To learn more about The Claudia Cup, please visit www.claudiacup.com.
Through a customer AIRMILES® Drive and company contribution in December 2015, we were able to collect 1400 Reward Miles to donate to Easter Seals NL - enough Miles to send an Easter Seals NL participant to summer camp at Camp Bumbleberry. We were happy to provide someone with the opportunity to attend this wonderful camp who otherwise wouldn't be able to attend. Click here to learn more about Easter Seals NL.
CANADIAN CANCER SOCIETY NL
In September of 2015, the Canadian Cancer Society of Newfoundland and Labrador needed new washers and dryers at Daffodil Place. Daffodil Place provides affordable accommodations, hot meals, transportation, support services, and entertainment for people with cancer and their caregivers. We encourage everyone to take a look at their brochure to read more about Daffodil Place and their "Buy A Night" campaign.
We donated $2500 to their "Buy a Night" campaign, which will cover 25 nights for cancer patients and their caregivers. We also helped with their annual preventive maintenance costs for their kitchen equipment, to ensure their kitchen is always up and running.
---
AND MORE...
We've donated over $20,000 to many local charities including Alzheimer Society of Newfoundland and Labrador, Autism Society of Newfoundland and Labrador, Canadian Paraplegic Association, Dr. Jack Hand Legacy Foundation, Dravet Syndrome Foundation, Janeway Children's Hospital Foundation, Motorcycle Ride for Dad, Ride for Sight, Royal LePage Chip for Charity, Special Olympics Newfoundland and Labrador, Spinal Cord Injury NL Foundation, Team Broken Earth, and the Vera Perlin Society.
---
We often get requests for donations and do our best to help as many organizations as we can. If you would like to be on our list of organizations that we consider, please contact Lauren at ldalton@haroldsnow.ca.